| | | |
| --- | --- | --- |
| | Types of Incense | |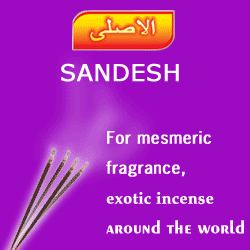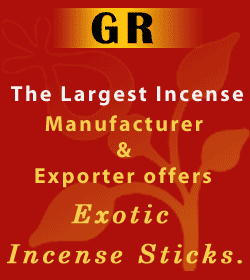 | | | |
| --- | --- | --- |
| | History of Incense | |
Padma Perfumery Works

Replenish your senses!
| | | | | |
| --- | --- | --- | --- | --- |
| Rose Incense | White Musk Incense | Al Oudh Incense | Sheik Al Arab Blue | Jasmine Incense |
| | | | | |
| | | | | |
| | | |
| --- | --- | --- |
| Home | | History of Incense |



History of Incense



The word Incense is derived from the Latin word "incendere" which means "to burn". Man has been known to use incense since the inception of civilization. It was used by almost every ancient civilization or culture in religious rituals to please their gods and ancestors. After the discovery of fire our forefathers began to notice that every single thing on the surface of earth give off a characteristically unique odor when burnt. The difference between the aroma of a branch of sandal wood and that of a teakwood can very obviously be made out. So gradually man began to actually identify and enjoy the aromatic side of fire.


Ancient Days
In its earliest days, incense were used more in the form of raw wood, herbs, leaves, seeds and spices which was added to fire to summon an individual's chosen deity or spirit guides. It was an essential constituent in every primeval ritual as ancient people believed that these extraordinary fragrant products would be the perfect offering to appease their Gods and make their prayers heard.

Medieval Period
Over the years, from masking unpleasant smells to acting as a source of gaining spiritual enlightenment, the lingering aroma and smoke of incense soon became an integral part of man's life. The use of incense became an essential constituent in almost every religion, widely used in religious rites/rituals or to ordinate temples, altars, candles and priests.

Modern day usage of Incense
The traditional usages of incense sticks have been carried on to the modern times also. Even today, incense sticks are burnt to have a calm and elevating atmosphere. The interest of the people in incense and related products has increased like never before. Owing to this, manufacturers and researchers are carrying out more experiments and new types of incense are getting discovered.