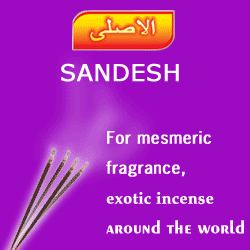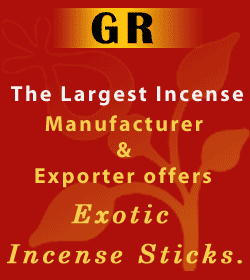 | | | |
| --- | --- | --- |
| | Cultural variation | |
| | | |
| --- | --- | --- |
| | Forms | |
| | | |
| --- | --- | --- |
| | Arena of Aroma | |
Padma Perfumery Works

Replenish your senses!
| | | | | |
| --- | --- | --- | --- | --- |
| Rose Incense | White Musk Incense | Al Oudh Incense | Sheik Al Arab Blue | Jasmine Incense |
| | | | | |
| | | | | |
| | | |
| --- | --- | --- |
| Home | | Mystic Temple Scents |
Mystic Temple Incense


A temple is a place reserved for religious or spiritual activities, such as prayer and sacrifice, or analogous rites. The captivating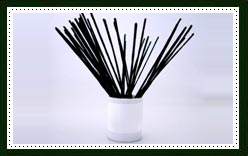 incense of temple generates positive energy in the mind of the people and also helps them in deep meditation. The incense of the temple is very different and mystic. The fragrance of a temple enhances the meditation power of an individual. Many people agreed that Temple Incense not only relaxed them as they were meditating, but also actually inspired them spiritually to go deeper within themselves.

Indian Incense used as Temple Scents are divided into two categories, such as, masala and charcoal. Masala incenses are made by blending several solid scented ingredients into a paste and then rolling that paste onto a bamboo core stick. These incenses usually contain little or no liquid scents. While, charcoal incenses are made by dipping an unscented "blank" (non-perfume stick) into a mixture of perfumes or essential oils. These blanks usually contain a binding resin that holds the sticks' ingredients together. Most charcoal incenses are black in color.

Burning incense in a temple is an offering to god. It relax or lift the mood or relieved headaches. The fragrances of temple relieved the pain of arthritis or soothed sore muscles.

Mystic Temple Scents and Meditation: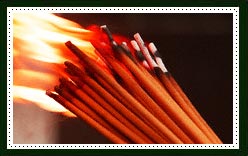 Temple Scent forms some of the strongest memories. These vivid scents can change your mood and affect your body as well. Anxiety, depression, stress, etc can be healed efficiently by temple scents. That's why many people says' that they feel relaxed and calmed after visiting temples. Each temple has its own fragrance.

Most common fragrance used in temple and other spiritual havens is Nag champa. It is also popular amongst individuals for solitary meditation. Many believe the strong and powerful scent of nag champa is conducive to a meditative state, and helps create sacred space and calm the mind for spiritual work. Practitioners of earth-based Pagan religions enjoy nag champa incense for use in rituals, magic, cleansing and purification rites.

Contact us to buy or fore more information on mystic temple scents, mystic temple incense, mystic temple incense sticks and other products like agarbatti, dhoopbatti, incense cones, dhoop sticks, etc.