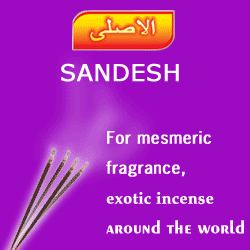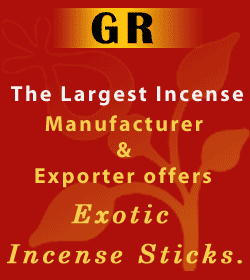 | | | |
| --- | --- | --- |
| | Cultural variation | |
| | | |
| --- | --- | --- |
| | Forms | |
| | | |
| --- | --- | --- |
| | Arena of Aroma | |
Padma Perfumery Works

Replenish your senses!
| | | | | |
| --- | --- | --- | --- | --- |
| Rose Incense | White Musk Incense | Al Oudh Incense | Sheik Al Arab Blue | Jasmine Incense |
| | | | | |
| | | | | |
Incense Burners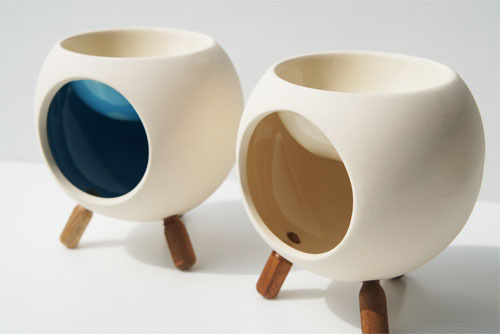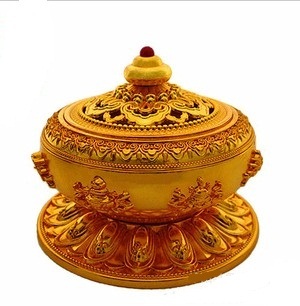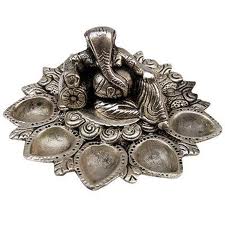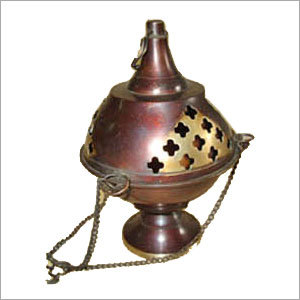 Incense has been used since time immemorial for medicinal, meditation, and healing purposes. In many oriental nations, incense has impregnated in the common life. It is used for variety of reasons such as meditation, worship, or to simply give a positive and amiable ambiance to home. Incense burners find significance to hold the incense for long and also give an aesthetic appeal to the small corner of the room where incense is burnt.

The incense burners are mainly used to fix and burn incense, incense cones, dhoop, dhoopbatti and other forms to give a long lasting effect as well as present an aesthetic appeal. Holders abound in different designs, shapes, and styles containing small holes wherein put incense to burn. Even incense cones can be put on their flat empty space.

Present Market Scenario Of Incense Burners: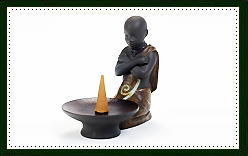 Incense industry is flourishing and market is now flooded with several varieties of incense burners, ranging from small to large, and in different designs. Generally, these incense burners are made up of wood, brass, steel, aluminum, ceramic, and other materials which are carved in various artistic styles that may be a face of tiger, crocodile, stem of tree, god statues, antique articles and many more. To allure people, these are artistically designed and pose as a unique home and office decor as well.

One good thing about incense burners is that they can be easily found in market, though for choosing the exact burner that suits the taste requires a bit study. There are many burners but one should clear about the purpose of it. If it is for meditation and worship purpose, a simple burner made of stone is more appropriate. One can also use it in office where more chic designed is appreciated.

How To Choose the Best Incense Burners?

When, you make up your mind to buy an incense burner, it is very imperative to be updated with the latest materials. You should also keep it in mind whether the selected material withstands heat that will be released after burning incense. Besides, there are many other factors such as how long it will help sustain the aroma or what type of incense or form can be burnt on or the quantity of incense and many such questions one should answer first before buying a burner.

Different Types Of Incense Burners:
Natural Abalone Shell Incense Burner: It is typically used for smoldering and smudge sticks, even sometimes used to burn herbs, resin and other types of non-combustible incenses.
Natureal Burners: The most natural one is ash catching burner and also the least expensive option. These are wooden holders or carved wooden holder to fix the stick incense. These are available in wood, ceramic, glass, bone and stone.
Bowl Burner: It is another type similar to abalone shell. They come in either ceramic or brass with a screen top or a lid to make them much safer.
The Box Burner: It is also another type of ash catcher incense, which are aesthetically beautiful. These are typically made of carved wood.
Spiral Incense Burner: They are also available in the market and hold it right, hanging spiral incense burner is to burn incense. These burners usually consist of rod with a hook at the end and with a plate or bowl at the base to catch ash.
Antique Incense Burners: These burners are made in the form of antique objects.
Metal Incense Burners: These burners are made from different types of metals like brass, steel, aluminum, bronze, etc. Such burners are more safer and long lasting.
Ceramic Incense Burners: These burners are made from different types of ceramics. They are quite fancy, stylish, cheap but are fragile to be broken easily.
Hanging Incense Burners: These burners can be of any type but comes with a chain to hang with.
Wooden Incense Burners: These kind of burners are also popular and are being used by many people. As they are made from wood so they are less costly compared to the metal burners.
We are a leading manufacturer, supplier, wholesaler and exporter of all types of incense burners, incense cone burners, dhoopbatti burners, agarbatti burners, metal incense burners, wooden incense burners, hanging incense burners, ceramic incense burners, antique incense burners, and many more. Feel free to contact us to buy or for more information on any types of incense burners.