| | | |
| --- | --- | --- |
| | Types of Incense | |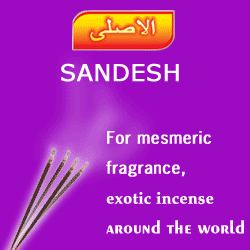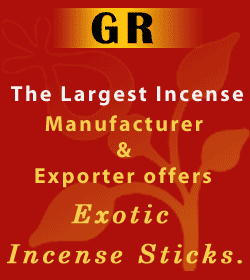 | | | |
| --- | --- | --- |
| | History of Incense | |
Padma Perfumery Works

Replenish your senses!
| | | | | |
| --- | --- | --- | --- | --- |
| Rose Incense | White Musk Incense | Al Oudh Incense | Sheik Al Arab Blue | Jasmine Incense |
| | | | | |
| | | | | |



Medieval Period



Over the years, from masking unpleasant smells to acting as a source of gaining spiritual enlightenment, the lingering aroma and smoke of incense soon became an integral part of man's life. The use of incense became an essential constituent in almost every religion, widely used in religious rites/rituals or to ordinate temples, altars, candles and priests.

With the rise of popularity of incense, the perfume trade began to boom and countries like Arabia, India and China soon became major exporters of fragrant grass, ginger, camphor, cinnamon etc etc. As the trade flourished, trade routes expanded and along with it demand increased for Roses, Sweet Flag, Orris Root, Narcissus, Saffron, Mastic, Cinnamon, Cardamom, Pepper, Nutmeg, Ginger, Costus, Spikenard, Aloewood, grasses and gum resins. The Incense Route linked the Mediterranean countries with their eastern sources.

Eventually, the full benefits of incense were starting to be recognized and ... . The Egyptian used the ash of Frankincense as kohl to treat eye infections and as a beauty enhancer. It was prescribed widely to treat hemlock poisoning, tumors, ulcers, vomiting, dysentery and fever. In China it was used to treat lepers.

Myrrh was regarded as one of the most versatile ingredients for health and medical purposes throughout history. The Egyptians prescribed it against the treatment of nausea and diarrhea and to treat thrush. It has a long history as a paracetamol as it was extensively used to treat coughs and chest infections in ancient Ayurveda by the Indians as well as by the Celtic healers. It was also used to treat rotten teeth by the early Sumerians and infections of the mouth teeth and eyes by the Greeks. The Turkish considered it to be a potent aphrodisiac and the Arabian doctors used it to cure baldness by mixing it with vinegar.