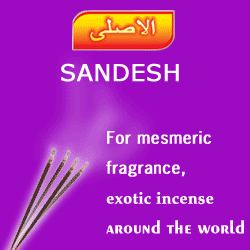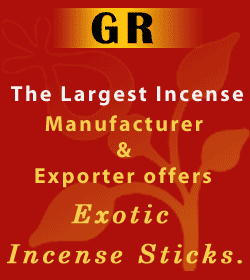 | | | |
| --- | --- | --- |
| | Cultural variation | |
| | | |
| --- | --- | --- |
| | Forms | |
| | | |
| --- | --- | --- |
| | Arena of Aroma | |
Padma Perfumery Works

Replenish your senses!
| | | | | |
| --- | --- | --- | --- | --- |
| Rose Incense | White Musk Incense | Al Oudh Incense | Sheik Al Arab Blue | Jasmine Incense |
| | | | | |
| | | | | |
| | | |
| --- | --- | --- |
| Home | | Feng Shui and Incense |
Feng Shui Incense Sticks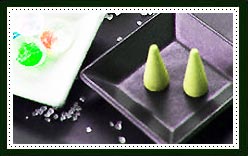 According to the general perception, the art of Feng Shui is dated back as far as 4000 BC and hailed from ancient China. The philosophy behind Feng Shui is the positive Qi travels throughout the world and into your home, bringing luck, positivity and prosperity on you and your household. Qi can be transported on the air, at times it is blocked by water and the positioning of your furniture; that's how Feng Shui is considered very imperative in many aspects of interior design to allow the natural flow of Qi. Similarly there are also some particular types of incense, incense sticks and other incense products which have been in use for feng shui purpose for long time across the world, and still such feng shui incense and feng shui incens sticks are used by lots of people in their homes and offices.


The Feng Shui Incense has its own importance in feng shui art and can benefit us in lots of manner. Basically, The Feng Shui concept is based on living in harmony with your environment and to create spaces that support you, rather than go against you. Incense burning is a tremendous tool to support the flow of positivity. The feng Shui incense sticks are custom blended, using over 20 natural ingredients, such as herbs,wood powder, seeds, leaves and essential oils, flowers.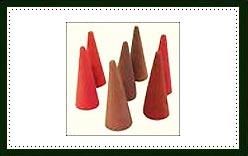 Some Benefits of the Feng Shui Incense Are:
Prevent disease
Purify the atmosphere
Promote longevity
Calm the mind
Good for meditation
Keep evil powers at bay

One can use these wonderful Feng Shui incense for relaxation, as mood enhancers, natural air freshener or for meditation. Feel free to contact us to buy or for more information on different types of feng shui incense, feng shui incense sticks, feng shui agarbattis, feng shui dhoopbatti, feng shui incense cones, feng shui dhoop sticks and other feng shui incense products.