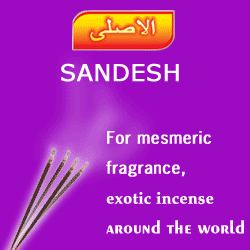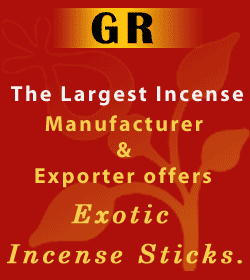 | | | |
| --- | --- | --- |
| | Cultural variation | |
| | | |
| --- | --- | --- |
| | Forms | |
| | | |
| --- | --- | --- |
| | Arena of Aroma | |
Padma Perfumery Works

Replenish your senses!
| | | | | |
| --- | --- | --- | --- | --- |
| Rose Incense | White Musk Incense | Al Oudh Incense | Sheik Al Arab Blue | Jasmine Incense |
| | | | | |
| | | | | |
Dhoop Sticks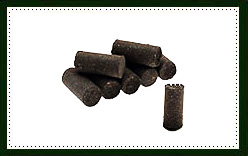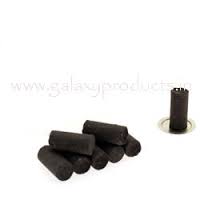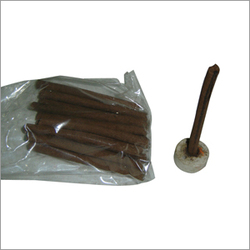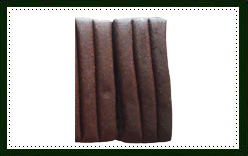 Dhoop stick is an essential part of ritual, which are imported from Nepal, Tibet, and some parts of Himalayans countries. It is prepared from various aromatic, medicinal, psychotropic botanicals, flowers, resins, and extracts. The dhoop sticks are one of the types of incense sticks, wherein wooden stick and conventional bamboo are used for support. These dhoop sticks are blend of musk, sandalwood, resinoids and Indian perfume, which releases sweet and pleasant scent. Ideal during prayers, pooja, spiritual sessions, meditation, yoga and music, the traditional dhoop sticks are used in everyday life as air fresheners and to enliven the surroundings. These are made using herbal ingredients, that give soothing fragrances in order to create a mood of serenity, bringing tranquility and concentration of mind. These are hand rolled and the most convenient form of spreading perfume and fragrance. The dhoop sticks usually come in packages of number of sticks that are connected in a row, or side by side sequence.

Today, the dhoop sticks are widely used in everyday life as air fresheners and in aromatherapy as mood enhancer or stress relieving agent along with religious prayers and rituals.

Different types of Dhoop Sticks are Available in the Market, Which are Associated with Several Fragrances, like Below:

Rose Dhoop Sticks: It is well known for its excellent aromatic fragrance that creates romantic atmosphere. Made using rose petals and rose oil, this type of sticks are beneficial for psychic powers, heal emotional pain and sooth anger.

Saffron Dhoop Sticks: Having many medicinal and aromatic properties, the saffron dhoop sticks are popular due to its rich fragrance. Over the years, it has been used for achieving calm, awareness and energy

Sandalwood Dhoop Sticks: It is an oldest known dhoop sticks that are renowned for soul-stirring fragrance. It has great refreshing, relaxing and a bit sensual scent that encourages the calm state of mind

Lavender Dhoop Sticks: Lavender dhoop sticks are used to relieve stress and headaches and to improve sleep and soothe anger. It has pleasant gentle fragrance and also has soothing, rejuvenating and antiseptic properties that helps to relieve tiredness, balances emotions and releases stress and tension.

Jasmine Dhoop Sticks: It is burnt to restores the balance of energy, calms the mind, body and soul. It posses great confidence boosting qualities, optimism and euphoria that are valuable remedy for depression, stress and fatigue.

Lotus Dhoop Sticks: Lotus has medicinal and aromatic properties and hence, the lotus dhoop sticks are used to improve spirituality, ethereal and divine inspiration. It is a symbol of love, divinity, which brings Good Luck and God's blessings

Herbal Dhoop Sticks: Made by mixing different aromatic medicinal herbs, the herbal dhoop sticks are used to relieve stress. These are excellent aid for meditation, which refreshes air, purifies the atmosphere and promotes peace and mental stability.

We manufacture, supply and export all types of dhoop sticks in different flavors, fragrances, sizes and shapes for various purpose. Feel free to contact us to buy or for more information on any types of dhoop sticks.