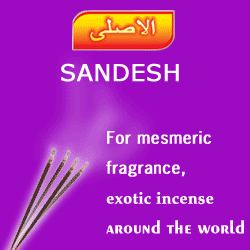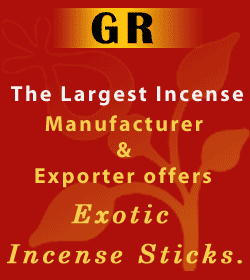 | | | |
| --- | --- | --- |
| | Cultural variation | |
| | | |
| --- | --- | --- |
| | Forms | |
| | | |
| --- | --- | --- |
| | Arena of Aroma | |
Padma Perfumery Works

Replenish your senses!
| | | | | |
| --- | --- | --- | --- | --- |
| Rose Incense | White Musk Incense | Al Oudh Incense | Sheik Al Arab Blue | Jasmine Incense |
| | | | | |
| | | | | |
| | | |
| --- | --- | --- |
| Home | | Best Floral Incense |
Floral Incense Sticks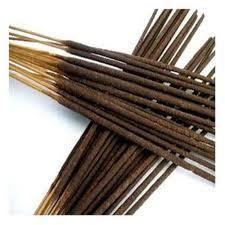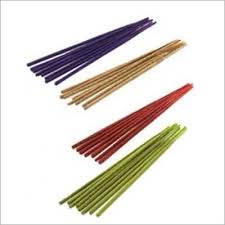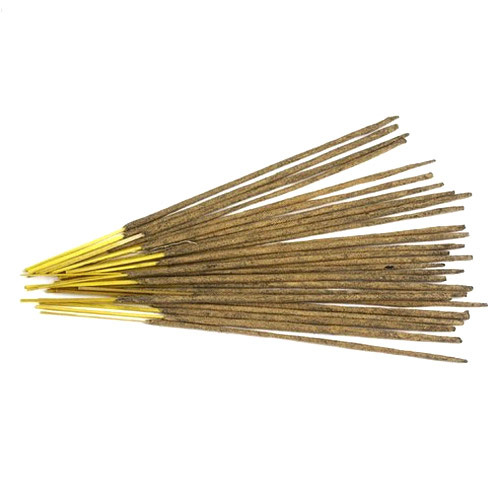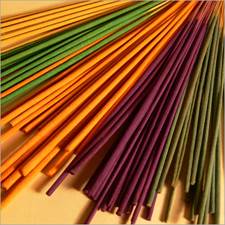 Flowers are very important and useful in our daily life. Flowers have so many uses in our everyday life. It's astonishing, the way flowers make every space come alive, change your moods and also heal in some cases. One can even gift flowers, but he/she should choose them well and understand the significance and what each flower means. Flowers are exceedingly versatile and can be used in many ways because of their sheer beauty. Similarly, one of the best use of flowers, is to make floral incense sticks.

Incenses are available in different fragrance but floral incense are the most dominant ones of all. They are the gift of nature in the form of different kinds of flowers. It is believed that floral incense products create relaxing atmosphere that soothes the mind and body. Owing to the rising demand of floral incense, markets are now flooded with different kinds of floral incense products like floral incense sticks, incense cones, incense wood, agarbatti, dhoop sticks, dhoopbatti and many more. But among all other floral incense products, the floral incense sticks are more popular and widely used.

History testifies that floral incense have been used since ancient times for various religious rituals, meditation and healing purposes. The historical significance still lingers through present, and find place in ceremonies, therapeutic and meditation intentions. Presently, such incense sticks have higher demand in religious ceremonies, and therapeutic to medicinal purposes. Floral flavor incense sticks are found in various fragrances such as lavender, rose, jasmine, lotus, sun flower, lily, eucalyptus, night queen, and so forth. Flower incense manufacturers make use of natural flowers for getting their soothing and pleasant fragrances. Their fragrances are processed in the form of oil, powder, and solid form.

Almost, all types of flowers fragrance incense sticks have an extremely soothing and sedating effect on mind. Floral incense sticks have relieving and rejuvenating fragrance, which stays for a long period of time. This incense leaves a lively fragrance in the air and undoubtedly, which can make the event special. This can be an ideal product to be used in meditation as it is very healing and relaxing. Not only in mediation, it can also be used in prayer, marriages, havans and temples. Most of the manufactures use good quality material for it's packing as well, so that the fragrance remains intact for a longer period of time.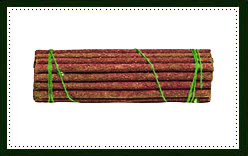 Some of the key Features of Floral Incense Sticks are:
Long Lasting
Adds a soothing effect to the surrounding
Penetrating Odor
Lightens up the environment
Natural ingredients
Available in different sizes
There are different kinds of Floral Incense Sticks are available in the market. such as:
Lavender Incense Stick
Jasmine Incense Sticks
Night Queen Incense Sticks
Violet Incense Sticks
Champa Incense Sticks
White Rose Incense Sticks
Mogra Incense Sticks
Lotus Incense Sticks
Rose Incense Sticks
Afrodesia Incense Sticks
Lilac Incense Sticks
Magnolia Incense Sticks
Milflores Incense Sticks
Ylang Ylang Incense Sticks
Camomile Incense Sticks
Well, all these flower fragrance incense are awesome, however if we can talk about the bst floral incense, then this award would go to champa incense sticks. As it is one of the most liked incenses in India. Champa's distinguishable aroma is derived from the champa flower, a part of the magnolia family. It is yellow in color and star-shaped. This incense has been a favorite choice for creating scared spaces and it is always used during religious ceremonies and events.

Champa's incense is neither masculine nor feminine so any gender will like it. It is not overpowering and would not make you feel lazy, rather it smells very clam and soothing, simply right for producing a silent and tranquil space.

We manufacture, supply and export different types of floral incense, floral incense sticks, floral agarbatti, floral dhoopbatti, floral incense cones, floral dhoop sticks and other flower fragrance incense products in India. Feel free to contact us to buy or for any information on any types of floral incense and floral incense products.