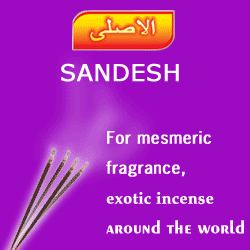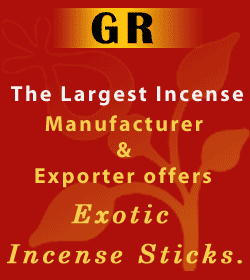 | | | |
| --- | --- | --- |
| | Cultural variation | |
| | | |
| --- | --- | --- |
| | Forms | |
| | | |
| --- | --- | --- |
| | Arena of Aroma | |
Padma Perfumery Works

Replenish your senses!
| | | | | |
| --- | --- | --- | --- | --- |
| Rose Incense | White Musk Incense | Al Oudh Incense | Sheik Al Arab Blue | Jasmine Incense |
| | | | | |
| | | | | |
Spice Flavored Incense Sticks



Types of Spicy Incense Sticks

The spicy incense sticks are incense sticks which comes in the flavor of different types of spices. For spices like turmeric, chili powder, salt etc, its like they have assigned roles to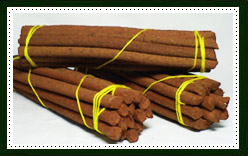 play in our cooking, salt for taste, turmeric for color etc. But there are certain spices like cardamom, cinnamon, clove, without these we can also prepare our recipes yet they are integral part of kitchens, especially in Indian kitchen. Ever wondered what is the reason that we put these spices in our recipes. Of course, each spice has a unique taste to add on, further they imparts certain medicinal properties also. But one main purpose of adding them is to have their unique aromas/scent. Every spice is characterized by their unique scent that trigger our senses. Even the fragrances of these spices bestow their respective medicinal properties. These spicy fragrances are also good at stress releasing and favored by many of us. Now it is not necessary to experience these scent only through food items, as in market we can directly have spicy incense sticks and other spice flavored incense products like agarbatti, dhoopbatti, incense cones, etc. in the flavors of cardamom, cinnamon, clove, etc. By flaming those sticks we can have the scent of our most favored enchanting spices at any time.

Benefits of Cardamom Fragrance

If you have experienced the smell of cardamom, then you can well imagine how good it will feel to enter a room filled with cardamom essence. Its sure to be very refreshing and rejoicing. Further, its fragrance can help in calming down stress and releasing mental worry. When one feels anxiety or nervousness cause of motion sequence than also cardamom fragrance is benefiting in settling those feelings. Cardamom's exotic fragrance is also said to have aphrodisiac properties. It has many other properties, hence now a days it is widely use in aromatherapy, special in its oil form and also cardamom incense sticks are lilted.

Benefits of Cinnamon Fragrance

Cinnamon, another highly scented spice, it gives the smell of a spicy hot cinnamon, very potent and very aromatic. The scent is heavy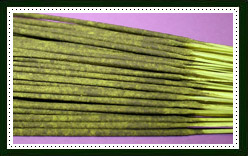 and strong can be benefiting if one is heaving headache sort of thing. It acts as a brain tonic and helps in boosting brain activities and also helps in removing nervous tensions. It is also effective in facading certain antibacterials present in the air.

Benefits of Clove Fragrance

Clove fragrance gives a sweet yet spicy fragrance. Clove is a herb of high medicative values and its oil is widely used for the biomedical properties. In the market, now a days clove fragrant incense sticks are also available. If you are having mild fever, head ache cause of runny nose, you can have a massage of clove oil for a quick relief and can compliment the massage with a burning clove incense stick. The fragrance can intensify the medicative effect of the oil. Further, the clove fragrance helps in retaining peace as well.

We manufacture, supply and export different types of incense products in spice flavors like spicy incense sticks, spicy agarbatti, spicy dhoopbatti, spicy incense cones, etc. Contact us to buy or for more information on any types of spicy incense sticks.