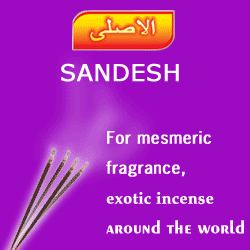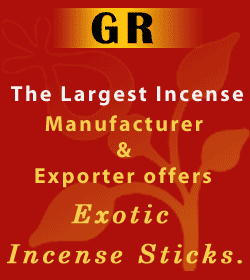 | | | |
| --- | --- | --- |
| | Cultural variation | |
| | | |
| --- | --- | --- |
| | Forms | |
| | | |
| --- | --- | --- |
| | Arena of Aroma | |
Padma Perfumery Works

Replenish your senses!
| | | | | |
| --- | --- | --- | --- | --- |
| Rose Incense | White Musk Incense | Al Oudh Incense | Sheik Al Arab Blue | Jasmine Incense |
| | | | | |
| | | | | |
| | | |
| --- | --- | --- |
| Home | | Rose Masala Vs. Rose Natural |
Rose Masala and Rose Natural Incense



If we talk about Rose Masala and Rose Natural on a whim, then we would end up thinking the differences in the two would be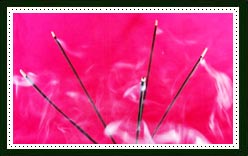 pernicious.

Some Important Features of Rose Natural Are:
It is a light brown dry incense
It is just rosy in scent unlit
It has no real bright notes jump out
Lit it is nice, but tart, and almost citric sharp
If someone is familiar with roses or rose natural oils such as: absolutes, essential oils, extracts,etc, than he/she knows that roses differ in scent from year to year, from origin, descent method, and peculiarity.

Generally, Moroccan rose which is of damask rose type, is sharper and more open to bold. This sharpness from Rose Natural, would make you think of Moroccan rose absolute oil. Flashy, nearly not as round as others, and in the other way, it soupcons at the earthiness you may get in some lower Egyptian rose essential oils. At times, these earth notes are too intrusive. It's almost a weird idiosyncrasy for rose to have, like a rougher raised rose, is raw, young, and unashamed. It's good as it's burning time is excellent, and that is why rose natural incense and incense sticks are quite popular among the incense lovers.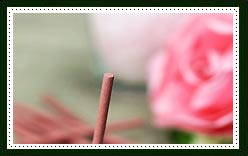 While, Important Features of Rose Masala Are:
Its is darker and smoother stick
It is sweeter and womanly than Rose Natural
It is like a polished, sophisticated but sultry lady
It exudes smoothness.
Rather, in some ways , it is more perfume than incense, choosing to use in actions, instead of permeate. Rose Masala is sweetened in some ways, but only grown up sweet, and it carries a drunken appeal, that you would find in the king of the flowers, Jasmine. This would make you of Egyptian rose absolute, but of the highest quality, grown in the best conditions. Because of the unique pleasant fragrance the rose masala incense and incense sticks have a special demand in the market.

The basic technical difference in the two incenses, is that the Rose Masala, is well known masala and is more perfumed with oils. They are both spectacular incenses. Both have great burn time, and bring out the same amount of smoke that you would find in any stick incenses. However, At the end Rose Masala wins the heart, due to its maturity and overall scent that draws you near, not letting you go till the end. Rose Masala is much more polished. Rose natural is also beautiful, however it isn't as elegant as Rose Masala, because it is odd and a little offbeat.

Contact us to buy or for more information on rose masala incense, rose natural incense and other incense products like agarbatti, dhoopbatti, incense cones, dhoop sticks, incense sticks, etc.