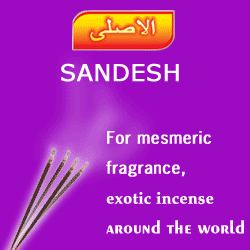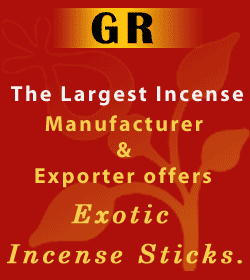 | | | |
| --- | --- | --- |
| | Cultural variation | |
| | | |
| --- | --- | --- |
| | Forms | |
| | | |
| --- | --- | --- |
| | Arena of Aroma | |
Padma Perfumery Works

Replenish your senses!
| | | | | |
| --- | --- | --- | --- | --- |
| Rose Incense | White Musk Incense | Al Oudh Incense | Sheik Al Arab Blue | Jasmine Incense |
| | | | | |
| | | | | |
Nag Champa Incense Sticks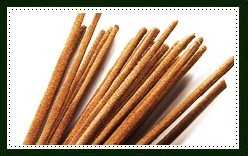 Nag Champa is an Indian traditional fragrance, usually found in various products such as incense products, soap, perfume oil, candles and personal toiletries originating there. The nag champa incense is commonly used in holy places like in ashrams and temples. There are various types of incense which are popular among the people due to its pleasant and aromatic smell. In addition, Indian incenses contains Plumeria, known in the West as Frangipani, have Champa in their name.

Champa incenses have a semi-liquid resin, known as "halmaddi," which is being extracted from Ailanthus Malabarica tree, and it gives them their characteristic Grey color and wet texture. Halmaddi is hygroscopic that means it absorbs it absorbs moisture from the air. Moreover, Champa incenses are one of the favorable incenses in India.. The resin also contains a psychoactive beta-carboline. Nag Champa Incense contains a large quantity of sandalwood. Nag Champa incense remains, perhaps the world's most popular incense with the ashram of the late Satya Sai Baba, producing the best selling variety.

Apart from this, these days many dance clubs and pubs burn Nag Champa incense sticks for its pleasant environment and masking of odors such as sweat. Like for instance Bob Dylan use Nag Champa at his concerts, and as such it is demanding among Bob Dylan believers. Dylan is not the only musician to provide this aromatic scent for his audiences. The Grateful Dead and more recently the Black Crowes have been found to burn Nag Champa incense at performances. It is also popularly used in various types of occasions in India as well as in different parts of the world. These incense are also mixed with fine powder and used in various applications such as in Talc Powders, Gulaals etc. where burning would not be suitable or possible.

Moreover, not only in India but today the nag champa incense sticks are popular in various other countries also such as in the United States, nag champa incense sticks are common and easy to find in shops selling Indian or Tibetan goods, and in health food stores, as well as metaphysical and New Age book stores, liquor stores, gas stations, music stores, and head shops. Other then the United States the same is true for the availability in the United Kingdom. Nowadays, it is also easily available through a few companies that allow online buying of Nag Champa scented items as well as it can be easily ordered without any sought of problem.

We manufacture, supply and export different types of nag champa incense, nag champa incense sticks. Contact us to buy or for more information on nag champa incense.