| | | |
| --- | --- | --- |
| | Types of Incense | |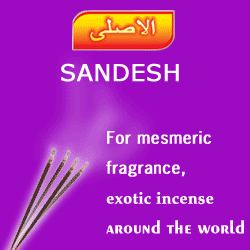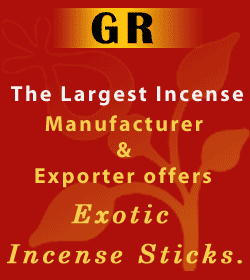 | | | |
| --- | --- | --- |
| | Celebration of Fragrance | |
Padma Perfumery Works

Replenish your senses!
| | | | | |
| --- | --- | --- | --- | --- |
| Rose Incense | White Musk Incense | Al Oudh Incense | Sheik Al Arab Blue | Jasmine Incense |
| | | | | |
| | | | | |



Lavender



Lavender's historic use and holy reputation stretching for more than 2,500 years is far from being ordinary. It is a herb whose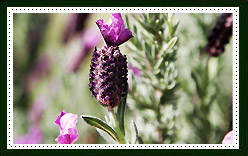 refreshing aroma was fiercely pursued by the Egyptians, Phoenicians, and the Arabs. Even royalty across many lands swore by its extravagant fragrance. Charles VI of France could not do without lavender-stuffed pillows, Queen Elizabeth I of England demanded lavender confection at the royal dining table, Queen Victoria used a lavender perfume, and it was a ritual for Louis XIV to bathe in lavender-scented water. To know more about lavender, its biological origin and its uses, read on:

Botanical Information

Lavender is actually a genus, under which almost 39 species of flowering plants fall. The plants of the lavender genus belong to the mint family. Initially native to the Mediterranean region, parts of tropical Africa and southeast regions of India, today, natural and cultivated forms of lavender are distributed across the southern Europe, United States and Australia.

Lavender as a plant exhibits upright, erect stem and shoots. Flowers of the plant are small, and usually blue-violet in color. These blossoms appear in whorls, forming a kind of spike above the foliage.

Botanical Classification
Kingdom: Plantae
(unranked): Angiosperms
(unranked): Eudicots
(unranked): Asterids
Order: Lamiales
Family: Lamiaceae
Family: Lamiaceae
Subfamily: Nepetoideae
Tribe: Lavanduleae
Genus: Lavandula
Type species Lavandula spica
Species: 39 species, including some hybrids.
Beneficial Uses of Lavender

The essential oil extracted from early lavender flowers is soothing, safe and has many known medicinal benefits. Apart from this form, lavender preparations also exist as dried flowers, tincture, infusion, and as teas. In all these common forms, lavender is utilized for the following vital purposes:

Lavender flowers are employed as culinary ingredients in preparing cookies, desserts, jams, jellies, ice cream and syrups. Lavender flowers are also added as dressings in salads.
The sweet-smelling oil extracted from lavender flowers is used in manufacturing perfumes, deodorants, moisturizing balms, shampoos, soaps and other cosmetic/ personal care products.
Lavender oil is also used in various aromatherapy procedures as an effective treatment for curing insomnia, stress, headache, depression, nervousness and anxiety.
Antiseptic, antibacterial, anti-fungal and anti-inflammatory nature of lavender oil makes it useful in the treatment of skin abrasions, skin lesions, burns, blisters, insect bites, acne breakouts, wrinkles, eczema, etc.
Similar to the oil, tea prepared from lavender flowers has sedative and antidepressant properties. Sipping lavender tea also eases agitated nerves.
Concoction infused with dried lavender blooms can also be used as a folk remedy against dandruff and hair loss/alopecia.
Lavender oil packed with ant-inflammatory properties is used as a remedial measure against muscle cramps, rheumatic pain, arthritic pain, etc.
Lavender oil is also used to relive symptoms of asthma, bronchitis, nasal congestion, sinus infection, ear infection, throat infection, gas, nausea, indigestion and colic.
Dried lavender flowers are also proven to repel moth and other insects.