| | | |
| --- | --- | --- |
| | Types of Incense | |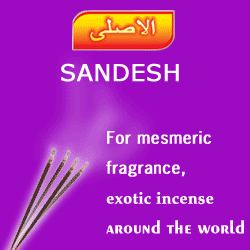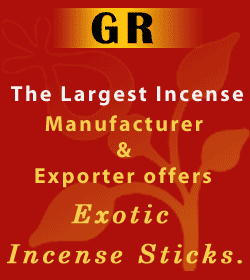 | | | |
| --- | --- | --- |
| | Celebration of Fragrance | |
Padma Perfumery Works

Replenish your senses!
| | | | | |
| --- | --- | --- | --- | --- |
| Rose Incense | White Musk Incense | Al Oudh Incense | Sheik Al Arab Blue | Jasmine Incense |
| | | | | |
| | | | | |
Celebration of Fragrance



No doubts, Fragrance is the aroma with the pleasing smell. Basically, it is made from the compound with the volatile chemicals which gives out the nice smell or odor to the atmosphere. As a matter of fact, most of the people will not able to go away from the attracti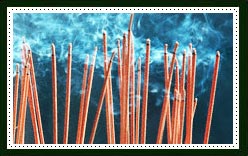 on of the fragrance and nowadays, it is widely used by the people. Several types of the fragrances are available, such as :
Essential oil
Perfumes
Colognes
Household products
Potpourri and etc.
Deodorants
Deodorants and Perfumes are liked by women as well as men. Some people use it for cherishing themselves and others are interested to keep their collections. A lot of people, consider these items to be used as a gift. The most tempting and interesting aspect about a fragrance is, how strong should it be? Normally, this topic often rises while talking with friends or family and buying scent or perfumes at a departmental store. Some men and women like using perfumes and deo's with a strong pleasant odor and some like using one having light or medium fragrant smell.

As we know, man and women have different choices. According to the opinion of men, a perfume should be experienced only to the person using it, wherein, generally women says, perfume's effect should be felt by those persons also, who are talking or going around with the user. As a general perception, using scents is a matter of personal choice. One can use it, to entertain himself/herself by using a scented perfume and deodorant with light notes. Some Mans and Women, who want to impress others may use one having high and medium scented notes. Although, when such perfume is used for impressing others, ideally, it should not produce an irritating or allergic smell, rather It should produce a pleasant smell. As per the recent surveys, the choice of men and women concerning smell of scents varies. Ladies go for strong pleasant smell and men like using those having pleasant smell of medium level.



This is how we can say that,we do have Celebration of Fragrance. We can even bifurcate the fragrances.





Celebration for She:

It is like, love at first sight, her redolence is addictive. A bewitching floral-fruity-musk balance that blends naturalness, femininity and sensuality in a heartbeat. Undeniably, Passion blossoms in romantic notes of magnolia bud, bitter orange leaves and litchi, making a glorious, natural persona. The Feeling is sustained with warm woods and silky musk, building a captivating aura.

Celebration for He:

It is like, a vivacious fragrance that instantly attracts attention. Victorian pineapple and bergamot lend a unique effulgence which is enhanced by a cool marine accord evoking a natural fluidity and unmatched freshness. Nowadays, The heart beats to the bright, aromatic notes of frozen lavender, rosemary and geranium that come up with a voluptuous, fresh-floral dimension. In order to give fragrance an extremely intense touch and sensual realm, the signature note of white musk, cedar wood, amber and Tonka bean are the best options.