| | | |
| --- | --- | --- |
| | Types of Incense | |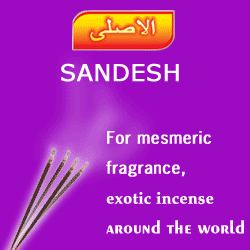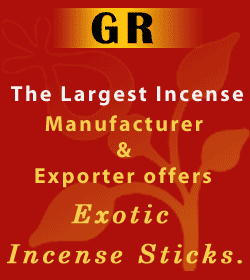 | | | |
| --- | --- | --- |
| | Arena of Aroma | |
Padma Perfumery Works

Replenish your senses!
| | | | | |
| --- | --- | --- | --- | --- |
| Rose Incense | White Musk Incense | Al Oudh Incense | Sheik Al Arab Blue | Jasmine Incense |
| | | | | |
| | | | | |



Zodiac Scents



An excellent way of expressing your personality is by using a perfume that goes well with who you are. Now, choosing a fragrance that suits your distinctive personality might sound like a tough call, unless you know this simple trick – picking a perfume based on the ideal of your zodiac. Yes, there are hardly any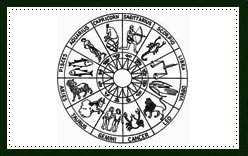 chances that you might go wrong when you select a fragrance as per your elemental sign. Find out how you can pick zodiac scents for yourself or any of your loved ones:



Aries


March 21-April 20

Arians are dynamic and passionate people whose personalities are best reflected with strong and fiery smells. So, a musky scent with warm top notes is a perfect fragrance choice for an Aries. Vibrant fragrances of rose, pepper, carnation, ginger, coffee, tobacco, leather and coriander also complement the adventurous nature of people born under this sign.

Taurus
April 21-May 21

Mild and reserved fragrances suit the traditional and talented Taurans. Especially, earthy notes go well with the earth element of this zodiac. Oriental, amber, balsamic, vanilla and rose are notes that complement this particular sun sign.

Gemini
May 22-June 21

People born under the twins prefer a sense of duality in their fragrances. They enjoy smells that are uniquely contrasting, but somehow smells good together. Notes of citrus, lavender, herbs (mint), hazelnut and sensuous combination of soft florals is what draws them and expresses them in the best manner.

Cancer
June 22-July 22

Homely and sensitive Cancerians want gentle and soothing notes in their perfumes. Notes of soft florals, vanilla, sandalwood, cucumber, melon, heliotrope, myrrh, tuberose and jasmine are the main fragrant choices when it comes to a Cancer.

Leo
July 23-August 22

Stimulating scents that dispel negativity and dominate the atmosphere are ideal fragrances for a Leo. Warm floral notes and scents of golden citrus, orange blossom, warm spices like cinnamon, nutmeg, mimosa and juniper are scents that Leos respond to the best.

Virgo
August 24- September 22

Down-to-earth and disciplined Virgos are drawn towards frankincense and other earthy based
notes. They particularly enjoy wheat, gourmand, pastry, hay and herbaceous notes that bring to the forefront their compassionate personality.

Libra
September 23-October 23

Always seeking balance in life, these idealists are attracted to harmonizing notes of green florals, especially galbanum and geranium. Delicate florals such as lily of the valley, violet, linden and mimosa are their preferred choices. A mild floral top note in their scent is something they can never resist.

Scorpio
October 24-November 22

Intense but sensuous fragrances always go with the passionate Scorpios. People born under this sun sign especially loves expressing themselves with sexy florals and musks. Notes of leather, spices, pepper, ginger, and anise are some of the top preferences of Scorpios.

Sagittarius
November 23-December 21

With their sharp wit and gregarious nature, Sagittarians are ready to face and overcome any battle. They also want this same sense of optimism in the way they smell. Spicy and rich notes of saffron, clove, nutmeg, oudh, oakmoss, fruits (peaches and pears), and iris describes them the best.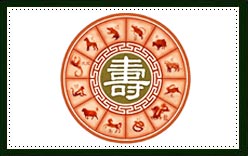 Capricorn
December 22-January 20

Oriental family goes well with self-reliant and zealous Capricorns. Fragrances reminiscent of mushrooms, vetiver, bitter herbs and animalic scents like civet draws a Capricorn woman, whereas the male who are naturally attracted towards good smells prefer notes of honeeysuckle, musk, lilac, myrrh, patchouli, tulip, cypress, and mimosa.

Aquarius
January 21-February 18

Eccentric and intelligent Aquarians are drawn to fragrances that are natural, citrusy and crisp. Notes associated with bergamot, lavender, eucalyptus, citrus, and blue or purple florals bring out the best in people born under this sun sign.

Pisces
February 19-March 20

Sweet, soft and dreamy fragrances are the foremost choices for flamboyant and artistic Pisceans. Unique fragrances of oceanic accords, ambergris and tropical fruits and flowers like frangipani, champaca, gardenia, tiare and tuberose suits them, and equally uplifting for people born under this sun sign are the boozy liqueur notes of absinthe and cognac.