| | | |
| --- | --- | --- |
| | Types of Incense | |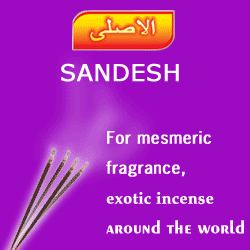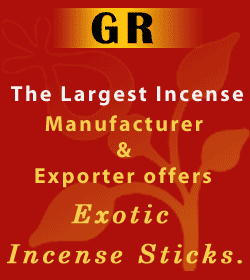 | | | |
| --- | --- | --- |
| | Indian Incense | |
Padma Perfumery Works

Replenish your senses!
| | | | | |
| --- | --- | --- | --- | --- |
| Rose Incense | White Musk Incense | Al Oudh Incense | Sheik Al Arab Blue | Jasmine Incense |
| | | | | |
| | | | | |



Indian Agarbatti Industry



The use of incense in India dates back to the ancient time of the vedas. It was one country where the culture of incense flourished. Hinduism and Buddhism played a major role in spreading the use of incense throughout the world. Infact the whole concept of incense in the form of sticks is believed to have started from this part of the globe. In any Hindu ritual or pooja, incense sticks are one of the 16 mandatory offerings along with betel-nut, betel-leaf, cardamom, camphor, clove, cloth, diva (lamp) flower, fruit, grain, naivedyam (mixture of nine offerings), sandal paste, and water. Each of this elements hold significant importance and have to be offered in a particular order.

The inception of the Indian agarbatti industry is traced to the rural village of Thanjavur in Tamil Nadu. From here it spread to the neighboring states of Karnataka, Gujrat, Bihar and to a certain extent also to the north eastern states. Karnataka, at present, is the largest producer of incense in the entire country.

India exports a wide variety of natural agarbattis made chiefly from rose, sandalwood and jasmine. Although it is the word's biggest exporter of incense, supplying more than half of world's total agarbatti consumption, there are only a few major production units in the country. Only about twenty percent of the entire market is occupied by the well established brands while the rest is governed by the small the scale rural units. Agarbatti manufacturing still remains a labor intensive cottage industry in India, employing mainly rural women and children. The incense industry in India is influenced more by factors like tradition, superstition and religion than commerce like.

In the recent years, this industry has not only turned into a thriving earner of foreign exchange but has also become a prominent employment source for unskilled labors, esp women and children. In a way this industry is also promoting social entrepreneurship in the rural and sub urban regions by influencing more and more people everyday to start their own business.

Salient features of the Indian agarbatti industry
Livelihood creation and poverty alleviation.
Opportunity for women and the aged to contribute to cash income generation.
Production can be carried out in households.
Very low capital investment.