Padma Perfumery Works

Replenish your senses!
| | | | | |
| --- | --- | --- | --- | --- |
| Rose Incense | White Musk Incense | Al Oudh Incense | Sheik Al Arab Blue | Jasmine Incense |
| | | | | |
| | | | | |
Tibetan Incense Sticks



Since ages, incense sticks have been an integral part of different cultures and religions. Traditionally, it is lilted for various reasonslike setting a spiritual atmosphere, to elevate mood, to build a positive ambiance and so on. Cultures of Nepal, Tibet, Japan, India have the tradition of using incense sticks in spiritual and cultural ceremonies. While discussing about Incense and culture, Tibetan incense draws a lot of importance.

Tibetan Incense As a Mark Of Tribute: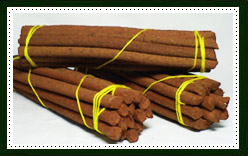 Tibetan incense, as the name suggests is a incense from the land of Tibet. This incense is an integral part of Tibetan culture, and gradually spread in Nepal, Bhutan and India. In Tibetan culturally, it is an quintessential part of religious ceremonies and daily life. It also symbolizes respect and tribute to the kings, emperors and gods. The scent of Tibetan incense is a herbal or earthy and it comprises more than thirty ingredients, such as various herbs, spices, plants and minerals from century old recipes. It comes in different variety like Tibetan incense are Tibetan Juniper Incense, Tibetan Nag Champa Incense, Tibetan Golden Leaf Incense, special blend of golden leaf and juniper etc.

Medical Importance of Tibetan Incense:

Apart from taking as a symbol of awe and respect, it is also used in treating sickness, as it increases the positive energy of the body and also induce relaxation within individuals. It is also mentioned in Tibetan medical books, and about different health benefits of it. The Tibetan medicine is based upon four tantras called Root Tantra, Tantra of Enlightenment, Tantra of Instructions, Concluding Tantra, this is also known as Gyudbzhi in Tibet. Only traditional monastery or medical college/hospital of Tibet possesses the authenticity to produce this incense. But of late, Tibetan incense has become quite popularized, which has lead to many unauthentic preparation of this incense. This has affected the formulation and making methods of Tibetan incense, which forms an important part of the Tibetan Culture.

We are leading supplier, exporter and wholesaler of Tibetan incense, Tibetan incense sticks, Tibetan dhoop sticks, Tibetan incense cones. To buy or for more information on any types of Tibetan incense products contact us.