Padma Perfumery Works

Replenish your senses!
| | | | | |
| --- | --- | --- | --- | --- |
| Rose Incense | White Musk Incense | Al Oudh Incense | Sheik Al Arab Blue | Jasmine Incense |
| | | | | |
| | | | | |
Jerusalem Temple Incense



The use of incense has been an inseparable aspect of almost every religion since antiquity. People burn incense sticks in front of religious idols and shrines and during religious ceremonies hoping that these exotic fragrant offering will help to carrying their prayers to God. Incense were considered so holy that they were even used for ritual purification and sanctification. Similarly Jerusalem Incense(also called Jerusalem Temple Incense) are considered very holy incense in Jerusalem and othe parts of the world.

What is Jerusalem Temple Incense?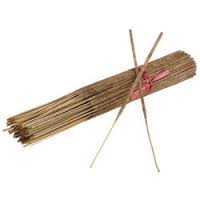 Jerusalem temple incense refers to the holy incense which appears in the Old Testament in the book of Exodus and was used in the temple of Jerusalem. This formula of jerusalem incense was considered holy and the Lord ordered that it should never be duplicated for the use of common people. It is believed that this holy incense is only remedy that will help save Israel from epidemics and oppression by foreign nations.

After the people of Israel returned to Jerusalem from exile and rebuilt their temples, they religiously burnt Ketoret every morning and evening, on the golden incense altar in front of the holy ark in the temple's sanctuary. This was considered to be the precious most part of the temple services and every priest yearned to conduct this once-in-a-lifetime opportunity. They believed that whoever has had this privilege is honored with eternal wealth and prosperity, in this world and the next.

The specific recipe of Ketoret was closely guarded secret since the days of the Temple is hitherto unknown. The book of Exodus lists four components of the ketoret while the Talmud lists seven additional components from the oral Torah. The four components from the book of Exodus are :
Stacte
Onycha'
Galbanum
Pure Frankincense.
According to the Rabbis of the Tamuld, the Jerusalem Temple Incense Consists of:
Stacte
Onycha
Galbanum
Frankincense
Myrrh
Cassia
Spikenard
Saffron
Costus
Aromatic bark
Cinnamon
We are the leading manufacturer, supplier, exporter and wholesaler of Jerusalem incense, Jarusalem temple incense and other Jerusalem incense products like incense sticks, dhoop sticks, etc. Contact us to buy any type of Jerusalem incense and Jerusalem temple incense.