Padma Perfumery Works

Replenish your senses!
| | | | | |
| --- | --- | --- | --- | --- |
| Rose Incense | White Musk Incense | Al Oudh Incense | Sheik Al Arab Blue | Jasmine Incense |
| | | | | |
| | | | | |
Ritual Purification Incense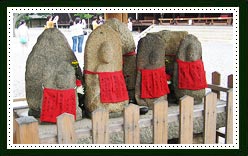 Ritual purification is in a custom of many religions. The aim of these rituals is to remove the uncleanliness or the negativity from within, which may be real or symbolic. Most of these rituals were created long before in the early ancient time. Many religions have a ritual cleansing of the dead before burial. Some religions have special treatment of particular body parts. The ultimate object of the ritual that is, the realization of God is effected by the transformation of the worshiper into likeness with the worshiped. Therfore the ritual purification incense have a great role in all such ritual purification ceremonies worldwide.

Ritual purification in Christianity

In Christian ethics and customs Baptism is a form of ritual purification at the time when the child is born. This practice is been conducted by the holy priest in the church to clean the inner soul and negative powers of the child. This holy and sacred procedure is been practiced in Christian community from very ancient time.

Ritual Purification in Hinduism

In Hinduism the ritual purification is done by bathing in Ganga. From years people from Hindu community go for "ganga snan" in different parts of India like Sangam in Allahabad, Varanasi etc. to clean all their sins and the inner souls. In traditional Hindu societies, women do not cut their hair. Therefore, when hair is given as offering, it is given as an act of devotion. It forces people to overcome their ego, since beautiful hair is such an integral part of one's identity. Men also make hair offerings as acts of devotion.This act is an indication of the respect one has for his parent and also might have been a purification ritual.

Ritual Purification in Islam

In Islam, the institution of Haj in Islam is quite extraordinary. Haj is the fifth among the five pillars of Islam. The other four are Kalimah, Namaz, Zakat and Roza. The word Haj means 'resolve' and in religious terms it refers to the resolve to visit a holy place. Believers from all over the world gathers at the holy city of Mecca and perform the rituals prescribed by Islam.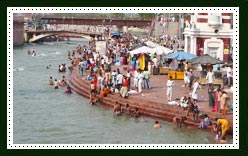 Ritual purification in Buddhism

The practice of Buddhism and traditions focus deeply within the realm of heart and soul. Most importantly Buddhist practice are most fertile when one is connected to the ways in which the elements of life affect our inner and outer worlds. Fire, water, earth, nature, minerals, air/wind, metal, and wood can all be processed in this holy rituals.

There are hardly any limits to the kind of actions that may be incorporated into a ritual. The rites of past and present societies have typically involved special gestures and words, recitation of fixed texts, performance of special music, songs, dance, use of special dresses, consumption of special food, drinks or drugs and much more.

Contact us to buy or for more information on different types of ritual incense, ritual purification incense, incense for ritual purification, incense cones, dhoop sticks, agarbatti, dhoopbatti for ritual purification puropose.