Padma Perfumery Works

Replenish your senses!
| | | | | |
| --- | --- | --- | --- | --- |
| Rose Incense | White Musk Incense | Al Oudh Incense | Sheik Al Arab Blue | Jasmine Incense |
| | | | | |
| | | | | |
Counteract Unpleasant Odors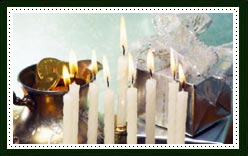 Our homes are constantly filled with uproar – we have kids spilling sauce and soups on our sofas, difficult pets who unendingly wet carpets, weekly friends-cum-visitors who uses the bathroom (or rather abuses) and sometimes a family member (read culinary expert) who occasionally loves messing up the kitchen by battling with cookbooks, fermented spices and eggs whenever possible.

Now leaving amidst such a hullabaloo may be exciting at times, only until you are spared from the whiff of such leftovers. Nauseating pet odor, noxious bathroom odors and the rancid kitchen smells might be too much to bear once you are on your own. Of course you can't sit back wearing a gas mask and wait for the wind to carry these lurking smells away? So the question here is how to actually counteract unpleasant odors without mangling your nerve cells?

Solutions To Counteract Unpleasant Odors

Well, solutions are many, with availability of endless commercial products like scented aerosol mists, room freshening gels and deodorizing cleaners for neutralizing such unpleasant smells - but such products apart from being expensive often contain harmful chemicals such as formadehyde, a carcinogen, paradichlorobenzene, a carcinogen, naphthalene, a suspected carcinogen, xylene, a neurotoxin and possible reproductive toxin, etc., suspended particles of which might act as irritants and allergens, causing even severe kidney damage, liver damage and other fatal health disorders.

So in case you are looking for something cost-effective that can be safely and frequently used to clear up your home/office stench, a pack of incense sticks is all you need, especially those natural ones made from essential oils and pure ingredients.

Incense for Neutralizing Bad Odor

Fortunately, there is no dearth of sweet-smelling incense in the market. From the sheer aroma of rose, sandal and patchouli to spirit-lifting scents of coffee, strawberry and orange, one can easily get hold of incense in a wide variety of fragrances. Depending on your choice, you can also opt from different types of incense sticks - dipped incense sticks, cones, hand rolled incense sticks, smudge sticks, loose incense powders, etc.

For your convenience, we have enumerated below some of the most common types of incense that have always proved their effectiveness in covering up foul smells and odors. Choose one as per your sense buds/mood and indulge in air-masking technique the age old way – the best way.
Lavender
Aloe vera
Sage
Sage
Saffron
Rosewood
Orange
Patchouli
Rose
Jasmine
Strawberry
Cedar
Coffee
Ylang Ylang, etc.
Why Use Incense for Masking Odors?

Cooking smells, pest odors, bathroom stench, or smell of cigarette or mildew - incenses are best for releasing any kind of unwanted odor from your home or office. What makes these incenses ideal air conditioning candidates are:
Safe
Mostly chemical-free
Cost-effective
Wide ranging aromas.