Padma Perfumery Works

Replenish your senses!
| | | | | |
| --- | --- | --- | --- | --- |
| Rose Incense | White Musk Incense | Al Oudh Incense | Sheik Al Arab Blue | Jasmine Incense |
| | | | | |
| | | | | |
Religious Ceremony Incense



Religious Ceremonies play a vital role in all traditions and cultures. The act of expression of Dancing, music, chanting, singing and other ceremonial expressions bounds a community and also serves the purpose of connecting to the higher spiritual forces. Rituals and Ceremonies are more powerful and communicates directly to our Soul and affects us on a deep inner and often unconscious level. The expressions are different but the goal is usually to stimulate t spiritual experience of a group or an individual.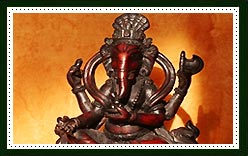 Religious Hinduism Ceremony

Hindu community which offers a number of common features that links all the hindu into a greater Indian religious system and influences other religions as well. The most notable feature in religious rituals is the division between purity and pollution. Avoidance of the impure taking animal life, eating flesh, associating with dead things is another feature of Hindu ritual. In a social context, those individuals or groups who manages to avoid the impure are provided with great respect in the society.


Religious Christian Ceremony

In Christianity the religious ceremony are observed by the aim that he should save his soul applying himself to the merits obtained for mankind by the Christ . These merits of graces could be availed by a person through sacraments which are seven in numbers:Baptism,Confirmation,Penance,Holy Eucharist,extreme unction,Holy order and matrimony. So these are basic and important ceremonies which are conducted in a Christian community.

Religious Islamic Ceremony

The ceremonies in Islamic community are observed by Muslim consists of those related to pregnancy,birth, naming, sacrifice,initiation,marriage and death number of further religious practices regulate the lives of Muslims and bring meaning to the most important of life's transitions. Like most religions, Islam consists of ceremonies in Islamic life:
Akikah. An informal birth ceremony. This ceremony is not practiced widely.
Shadada. The marking of a young Muslim's formal entry into Islam. There is no set age for this rite, though it is most commonly celebrated during the teenage years.
Marriage Ritual. Witnesses observe the groom's formal offer of marriage and the brides acceptance of it. There is no elaborate ceremony. The waleemah is the reception which includes music and dancing.
Funerals and Mourning. This includes the recitation of the janazah (prayers for the dead) at the gravesite and may include a service at the funeral home. Muslims do not condone cremation and burial of the dead takes place within 24 hours of death. The official mourning period for a family member is 40 days.
So the religious ceremonies are the vital and essential phenomenon of the society. There several other religions in society which have their own way of conducting and celebrating their ceremonies.

Contact us to buy or for more information on different types of religious ceremony incense, incense sticks, dhoop sticks, incense cones, agarbatti, dhoop batti for religious ceremonies, religious use and religious purpose.